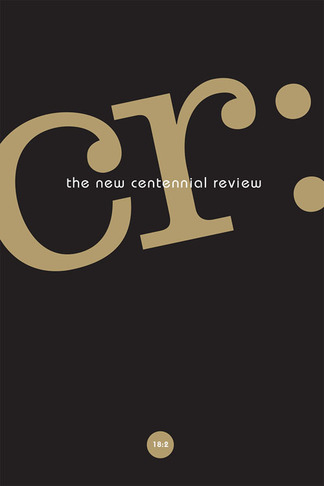 Over the last few years I have been working with Irving Goh on a special issue of CR: The New Centennial Review and it is finally online. It brings together statements by composers Joanna Bailie, Tatiana Catanzaro, Carolyn Chen, Ashley Fure, and Fabien Lévy alongside essays on music by Claire Colebrook, Jeffrey Di Leo, Jeremy Braddock and Timothy Morton, Jean-Luc Nancy, Naomi Waltham-Smith, and Holly Watkins. It also includes my own text, 'Who Vibrates?,' which tries to think about the music of Carolyn Chen and how New Materialist theories of vibration, vibrancy, and animation intersect with histories of race and subjecthood.
I am very grateful to all our contributors who took the time to make this collection possible and to Irving for including me in the project.
You can find the issue on Project Muse, JSTOR, or directly from Michigan State University Press.